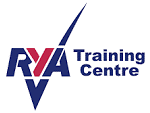 Breacan Training is a recognised RYA training Centre, offering a range of practical boat handling courses which can be complimented by our navigation and other one-day support courses.
Use them simply to increase your knowledge and confidence or as a progression to the RYA / MCA Certificates of Competence which are recognised by maritime authorities worldwide – see the Certificates of Competence section on the left.
Most courses take place over two days. By taking your course at an RYA approved Training Centre you can expect to be taught by an experienced, qualified instructor on seaworthy boats, with a maximum of three trainees (depending on the level of course). Courses can be taken either onboard a centre's boat or your own boat.